In the world of WordPress themes, Divi theme stands tall as a versatile and powerful option that has captivated the hearts of website owners, designers, and developers alike. Created by Elegant Themes, Divi theme has gained immense popularity for its user-friendly interface, stunning design options, and extensive customization capabilities. In this article, we will explore the many features and benefits that make Divi one of the leading choices for WordPress website development.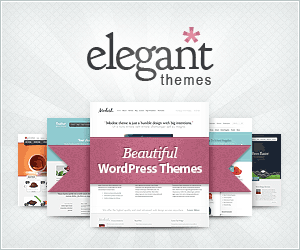 User-Friendly Visual Builder:
At the heart of Divi WordPress Theme lies its Visual Builder, a front-end drag-and-drop page builder that empowers users to create visually appealing websites without any coding knowledge. This intuitive interface provides a real-time preview of your changes, allowing you to experiment and design your website in a seamless and interactive manner. With Divi's theme Visual Builder, users have full control over the layout, content, and styling of their pages, enabling them to bring their unique vision to life effortlessly.
Endless Customization Possibilities:
Divi WordPress Theme offers an impressive array of customization options, giving users the freedom to create truly personalized websites. The theme comes equipped with over 800 pre-designed layouts, each crafted with meticulous attention to detail. These layouts cover a wide range of industries and niches, providing users with a head start in designing their websites. Additionally, every element within the layouts can be customized, ensuring that your website reflects your brand identity perfectly.
Flexible and Responsive Design:
In today's digital landscape, having a responsive website is imperative. Divi understands this necessity and ensures that your website looks stunning across all devices and screen sizes. The theme's responsive design automatically adjusts the layout and content to provide an optimal viewing experience for visitors, whether they're accessing your website on a desktop, tablet, or smartphone. This mobile responsiveness is not only essential for user experience but also plays a crucial role in search engine optimization (SEO).
Robust Feature Set:
Divi WordPress Theme comes packed with an impressive set of features that enhance the functionality and interactivity of your website. From integrated contact forms and social media integration to e-commerce compatibility and extensive font options, Divi provides everything you need to create a feature-rich online presence. The theme also supports third-party plugins, allowing you to extend its capabilities even further.
Active and Supportive Community:
One of the greatest strengths of Divi WordPress Theme is its large and passionate community. Divi users can access a wealth of resources, including online forums, documentation, tutorials, and video guides. This active community fosters collaboration, knowledge-sharing, and troubleshooting, making it easier for users to overcome challenges and make the most of the theme's capabilities.
Divi WordPress Theme  has undoubtedly revolutionized the way websites are designed and developed on the WordPress platform. With its intuitive Visual Builder, extensive customization options, responsive design, and robust feature set, Divi empowers users to create visually stunning and highly functional websites, even without any coding expertise. Whether you're a beginner or an experienced developer, Divi offers a world of design freedom that allows you to unleash your creativity and build a website that truly stands out.
Download it below: